Given how many young girls aspire to become wagashi (traditional Japanese sweets) and pastry chefs when they grow up, this attests to the exquisite taste and attractive appearance of Japanese desserts – so much so that they leave an indelible impression among these girls who are interested to carry on the legacy of dessert making honed by previous generations.Indeed, the confectionery scene in Japan is nothing short of amazing. It would not be an exaggeration to say that Japanese desserts are a remarkable display of top quality homegrown ingredients and human ingenuity. Here are some of the most delicious desserts you should try in Japan:
1
Mizu shingen-mochi
Japan is famous for its shingen mochi, a soft and sticky rice cake doused with yummy brown sugar syrup and kinako soybean powder. In an attempt to enhance the aesthetics of this rice cake, a shop in Yamanashi Prefecture, Kinseiken actually solidified water from Mount Kaikoma to make a transparent, jelly-like mizu (water) shingen-mochi! Be gentle when you handle it, for it may just break if you poke it inadvertently. Bring it to your mouth and savor how it melts oh-so-sweetly with sugar and agar (algae gelantine) accentuating its taste. Don't forget to take a photo of it first before tucking into it, for its crystal-like appearance will draw lots of envious comments from your friends. It's only available on weekends and holidays between June and September, so do brace yourself for crowds determined to lay their hands on this heavenly mizu shingen-mochi!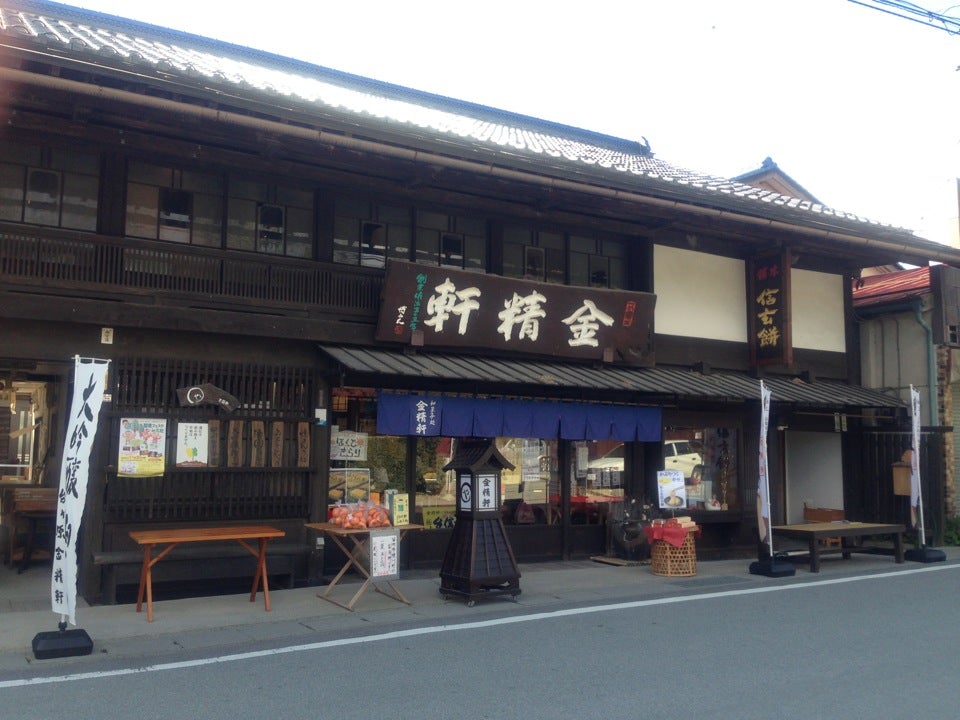 甲州台ヶ原金精軒 台ヶ原本店, Foursquare.com
-English Name: Kinseiken
-Japanese Name: 金精軒
-Address: 2211 Hakushucho-Daigahara, Hokuto-shi, Japan
-Open Hours / Closed Day: 9am to 6pm (Closed on Thursdays)
-Budget: Up to individual
-Lat/Long: (35.807725, 138.342526)
-Phone number: +81-551-35-2246
2
Matcha Mille Crepe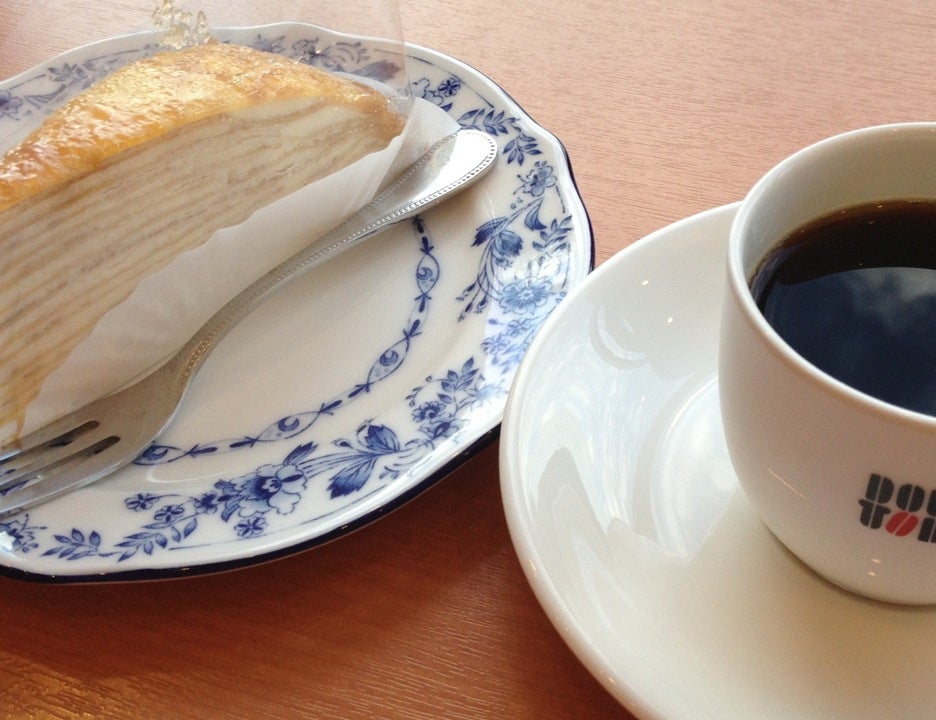 ドトールコーヒーショップ コーチャンフォー旭川店, Foursquare.com
The Japanese are enamored with all things French, so it is not surprising that mille crepe – a classic French cake consisting of paper-thin crepes layered with sinfully rich pastry cream – has been adapted by the Japanese and imbued with a uniquely Japanese flavor. Presenting to you the matcha mille crepe, for who else does green tea-flavored food other than the Japanese? One of the best places to partake in this treat is Doutor Coffee, where you can delight your tastebuds with their signature mille crepes that showcase matcha cream extravagantly sandwiched between thin layers of crepe. Deeply savory and comforting, their matcha mille crepes are simply irresistible!
-English Name: Doutor Coffee
-Japanese Name: ドトールコーヒー
-Address: 1F, Kobori Building, Uchikanda, Chiyoda-ku, Tokyo
-Open Hours / Closed Day: 7.15am to 7.30pm (Mondays to Fridays), 8am to 1pm (Saturdays), Closed on Sundays and holidays
-Budget: Up to individual
-Lat/Long: (35.691484, 139.769166)
-Phone number: 03-3233-2640
3
Shirokuma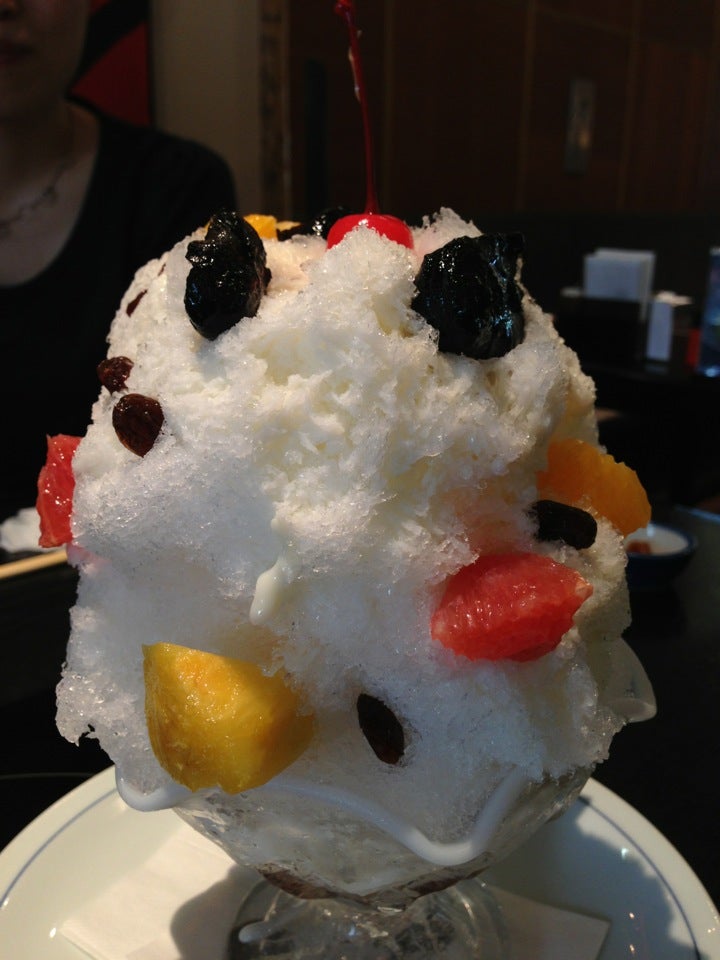 遊食豚彩 いちにいさん 日比谷店, Foursquare.com
Think of summer in Japan, and the image of kakigori (shaved ice) comes readily to mind as it is a must-have item to refresh oneself during those scorching days. Typically shaved ice that is favored with syrup and condensed milk, kakigori comes in an interesting form in Kagoshima Prefecture: shirokuma. Rejoice in the sublime combination of fruits and azuki beans that blends in perfect harmony with shaved ice and condensed milk! Not only is a bowl of colorful shirokuma pleasing to look at, but it also brightens up your day with its refreshing and multi-dimensional taste. This dessert is now so well received that it can be found in other prefectures besides Kagoshima. Dessert fans who are only visiting Tokyo during their trip can nonetheless satiate their curiosity by patronizing Ichiniisan!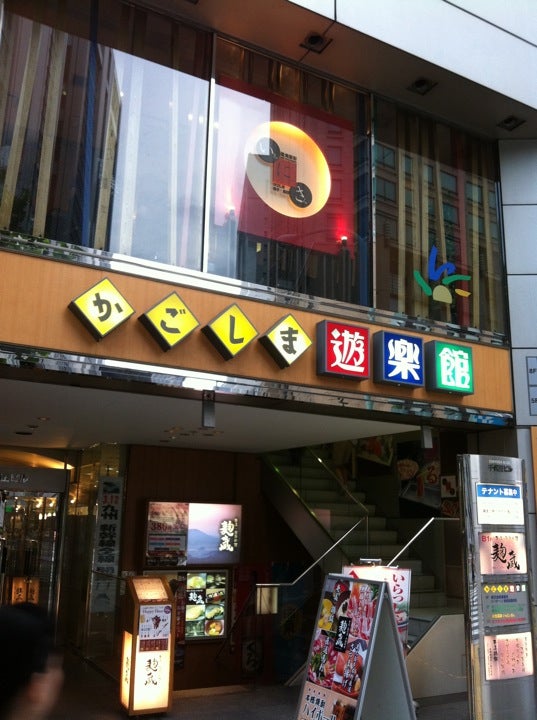 遊食豚彩 いちにいさん 日比谷店, Foursquare.com
-English Name: Ichiniisan
-Japanese Name: いちにいさん
-Address: 1F, 1-6-4 Yurakucho, Chiyoda, Tokyo
-Open Hours / Closed Day: 11.30am to 10pm, Sundays and holidays until 9.30pm
-Budget: Up to individual
-Lat/Long: (35.673786, 139.760704)
-Phone number: +81-03-3501-3123
4
Pancakes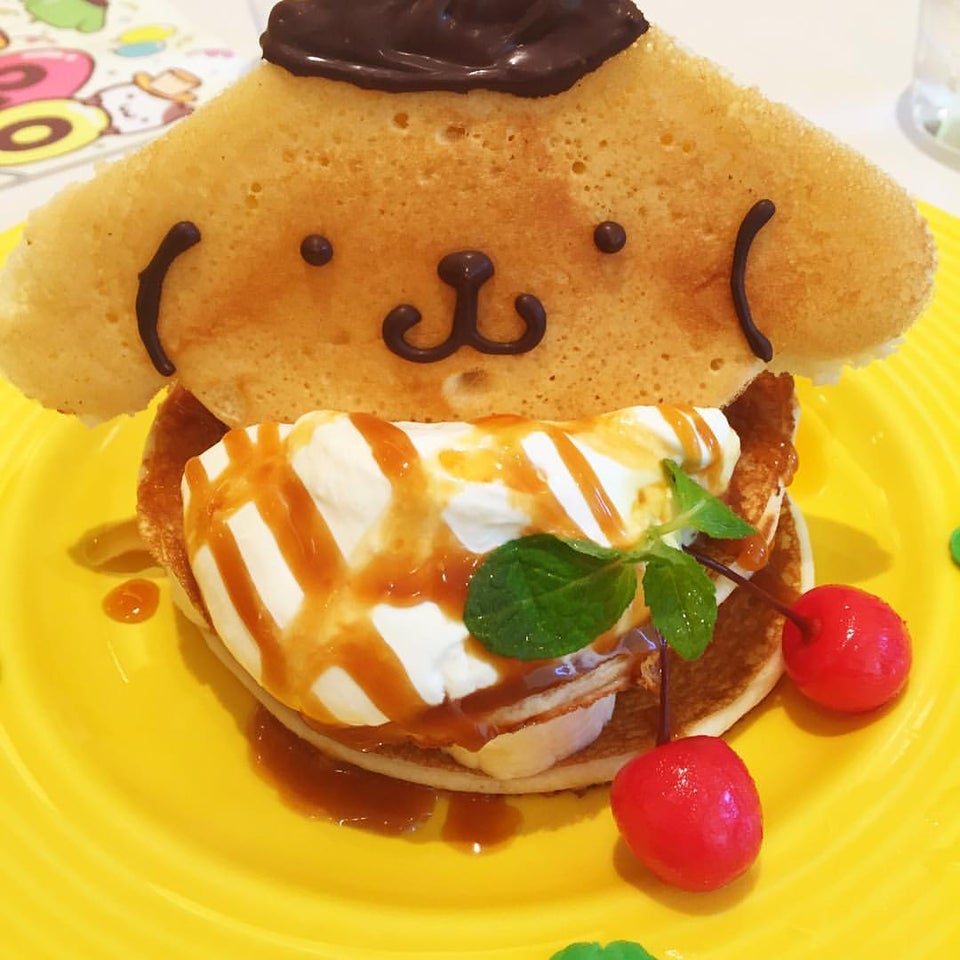 ポムポムプリン カフェ, Foursquare.com
Given the prevalence of pancakes in the breakfast menus of McDonald outlets around the world, we can safely conclude that people love digging into pancakes. How about trying pancakes in a kawaii ambience at one of Japan's most famous character cafes, Pom Pom Purin Café? Pom Pom Purin is a cute golden retriever dog character that was introduced by Sanrio, incidentally, the same company that took the world by storm with Hello Kitty and Melody. Its Bagel's Special Pancake Tower will surely win your heart and tummy as it is made up of mouthwatering five easy-to-consume pancakes that are stacked on top of one another with a different spread such as jam, chocolate sauce and whipped cream. To top it all off, maple syrup is served in a separate tiny Purin mug, which you can take home for free. Perfect for bonding with friends, Pom Pom Purin café gives your pancake experience just that little extra bit of kawaii-ness!
-English Name: Pom Pom Purin Café
-Japanese Name: ポムポムプリンカフェ
-Address: 3F, Cute Cube Harajuku, 1-7-1 Jingumae, Shibuya-ku, Tokyo
-Open Hours / Closed Day: 11am to 9pm
-Budget: Up to individual
-Lat/Long: (35.670757, 139.705411)
-Phone number: 03-5786-0780
5
Cronuts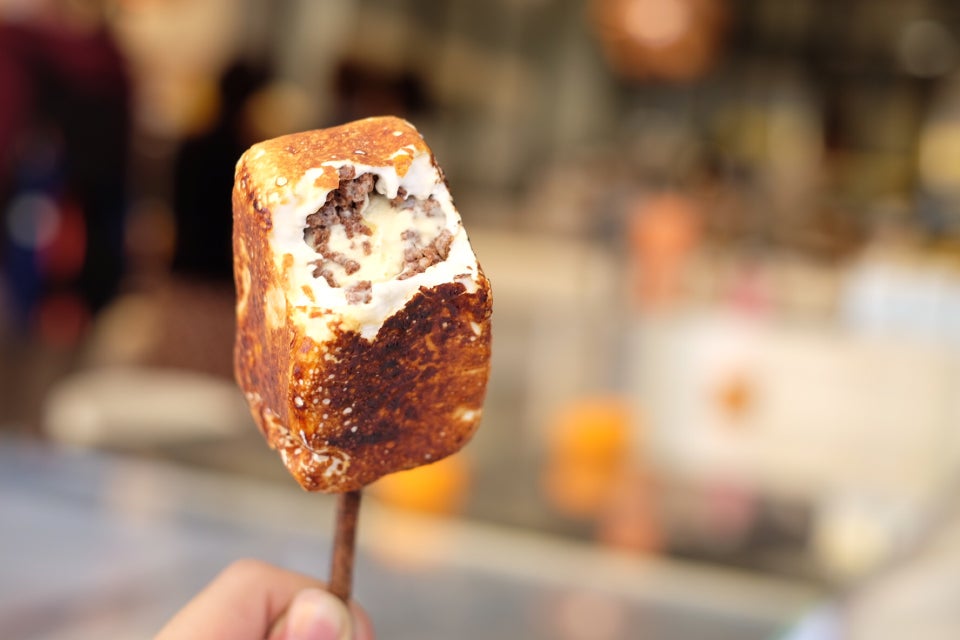 DOMINIQUE ANSEL BAKERY, Foursquare.com
Why order just one dessert when you can have the goodness of two desserts for the price of one? Known as hybrid sweets, these innovative desserts are now the rage in Japan. The pioneer of all these hybrid sweet offerings – the cronut – is something to die for. Combining a croissant and a donut by frying a pastry in grapeseed oil, each cronut is painstakingly rolled in sugar, filled with cream and topped with glaze so as to give you that sensational outburst of flavors that every die-hard foodie craves for! Try getting these pieces of paradise on heaven at Dominique Ansel Bakery Japan, the bakery that invented this game-changing dessert.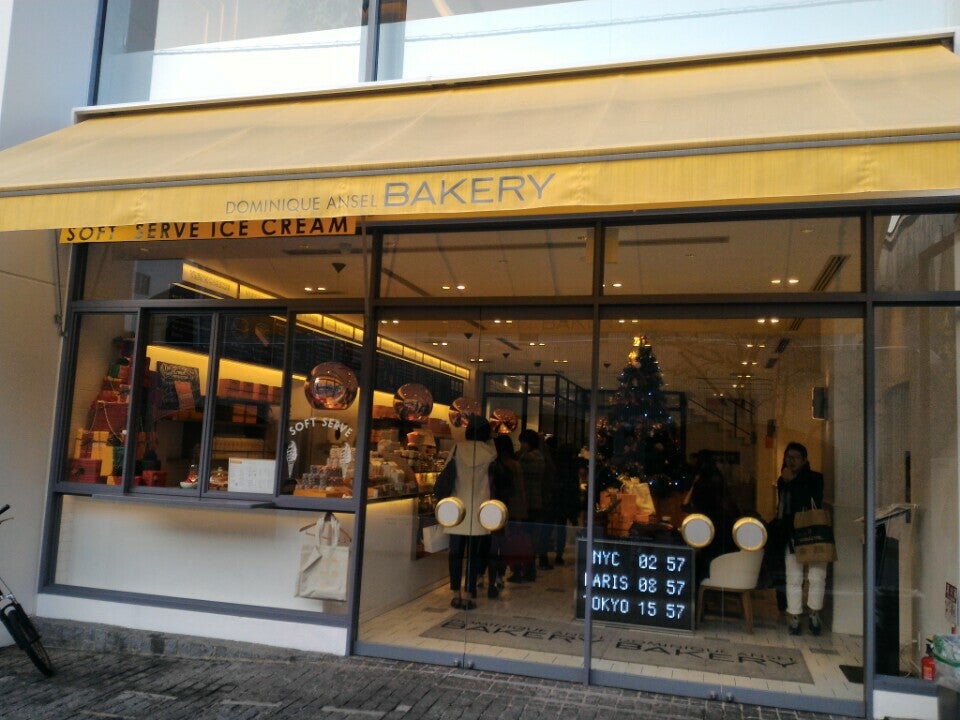 DOMINIQUE ANSEL BAKERY, Foursquare.com
-English Name: Dominique Ansel Bakery Japan
-Japanese Name: ドミニクアンセルベーカリートウキョウ
-Address: 5-7-14, Jingumae, Shibuya-ku, Tokyo, 150-0001
-Open Hours / Closed Day: 10am to 7pm
-Budget: Up to individual
-Lat/Long: (35.666302, 139.70865)
-Phone number: 03-3486-1329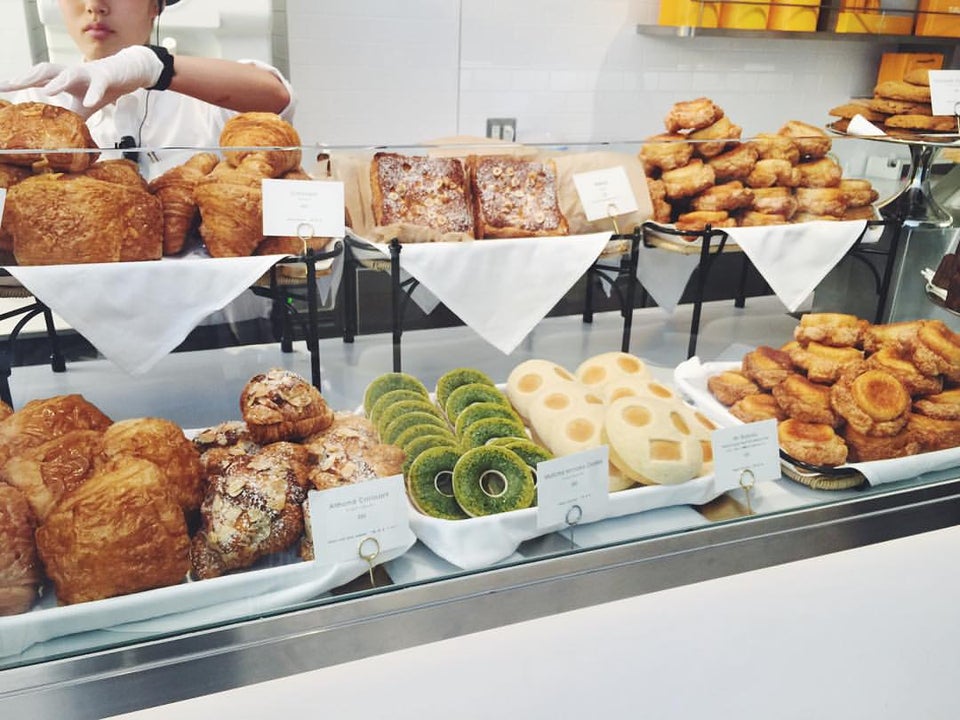 DOMINIQUE ANSEL BAKERY, Foursquare.com
If you are an aficionado of Japanese confectionery, you are truly spoilt for choice as you can revel in so many delicious choices ranging from traditional desserts to revolutionary sweets. Do challenge yourself to see how many Japanese desserts you can feast upon during your next Japan trip!